About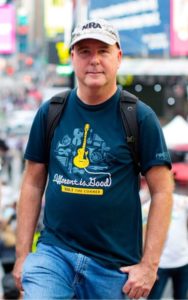 What can say, I am a New Yorker who is now living in Virginia.
I am a SCUBA diver and love to capture time through the lens of a camera. A time in life, that will never be the same again. As a diver I have found a new world to capture. And I would like to share with you some scenes captured from this underwater world. At depths between 10 and 135 feet below sea level.
Some of my images may look like plants, because they do not have fins nor swim around. These corals that come in many shapes, colors and sizes are part of the Animal Kingdom below sea level, They reproduce, they live and they die. And when certain species die, they contribute to the growth of the reef. Most fish turn tail and run upon my arrival into their space. Only a few will stay around for that perfect shot. And the sharks, well let's just say they are not camera shy.
When diving, I will take my camera with me. I do not use a flash or any other artificial light when taking my day time pictures. These pictures are taken under natural light. But I do make an adjustment for the white balance using a white board as I change my depth.
What am I currently doing. Starting up a new LLC.
I am now transitioning from the waters to the land in New York City. Teamed up with another photographer Khatuna Dvali we have started Dvali Photography LLC.
Current Employment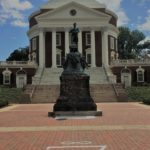 DEPARTMENT OF ENVIRONMENTAL SCIENCES, UNIVERSITY OF VIRGINIA, CHARLOTTESVILLE, VA 22904
COMPUTER ENGINEER
JULY 2005 – PRESENT
Provide face to face computer/Network support for all our department staff, faculty and students. I maintain department NAS units, clusters (Linux/Xserver), DOMAIN controllers, web servers, large format poster printers and a print server. My priorities are customer satisfaction, physical and data security, Every 3 years I upgrade faculty computer systems.
Education
• CCNA Certification process. Completed CCNA1, CCNA2, CCNA3 and CCNA4
• Continuing Education, General Studies, (38 credit hours) Pikes Peak College
• Licensed, Oklahoma Realtor®, State of Oklahoma
• Completed Virginia and Oklahoma Law Enforcement Level 3 Training.
• Certified PADI Dive Master, ERDi Public Safety Diver
• Diploma, Primary Management Leadership, Basic Management Leadership Course, US Army
• Diploma, Senior Management Leadership Course, US Army
• Diploma, Field Communications Electronic Equipment Mech. Course, US Army School
• Qualified Multiple Launch Rocket System Crewmember 13M4H
• Qualified Electronic Communications Equipment Mech. 31G3X
• Qualified Combat Engineer 12B2X, Qualified Infantryman 11B2X, Qualified Combat Lifesaver
• Completed Instructor Training Course, Completed Small Group Instructor Course
• Completed Leadership Development Assessment Program (LADP)