Business Adventures
Dvali Photography LLC
2017-Present
Brooklyn, NY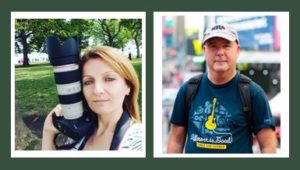 Together with Khatuna Dvali I have started Dvali Photography LLC. We will be conducting private photo shoot tour throughout the New York City area. We will also be doing engagement, wedding, kids, family and studio photography as we grow.
The Tomanek Collection
Underwater Photography
2006-Present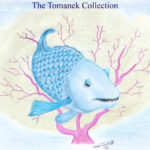 As a SCUBA diver I decided to take pictures underwater. It got to the point where I decided it was time to share. So I started the "Tomanek Collection" I started an on line sales site and displayed pictured in galleries in Charlottesville, Va.
Speedie Sub Shop
2000-2003
Lawton Oklahoma
Owner operator of the sandwich shop. Shops we managed by Tammy Tomanek. We operated two sandwich shops in Lawton, Oklahoma. We also provided catering to local businesses.
LawtonOK-Realty.com
1998-2015

Designed in the late 90's for soldiers deploying to Ft Sill, Oklahoma. It was a web site that listed local Realtors, Rental Agencies and Finance offices. It allowed the families to make contact with these services before they arrived into town. Latter development allowed the realtors to manage their own listings on the site.  With TST Advertising Inc. we designed the first web sites for the local Real Estate companies like REMAX, Coldwell Banker, Crossroads Realty, Scoggins Realty and more. To include individual realtor web sites.
TST Advertising Inc.
1998-2015
CEO, Manage all aspects of the corporation. Design all web sites and manage all DOMAINS. Make initial contact with clients, consult on web content, design web site and make changes as requested. Purchase DOMAIN names and set up DOMAIN accounts. Submit web content to web servers. Design and create all Banners. Currently managing about 53 web site accounts.